EPSI 2013 results: consumers consider Kcell to be the best brand as for services quality
According to EPSI research, retail consumer satisfaction index of mobile operators quality in 2013 has not changed. Kcell continue to be the leader in dealing with consumers.
EPSI Rating research is an independent project on the measurement of the Pan-European Customer Satisfaction Index. In the research, which data collection took place in October-November this year, circa 1,250 subscribers of Kazakhstan have rated the quality of their mobile operator for the past 12 months. The survey was conducted via telephone interviews by independent Kazakh contact center under the supervision of EPSI experts and in accordance with European standards of EPSI Rating. Data were analyzed for major brands with the greatest share of the market, taking into account the dynamics of the past years.
EPSI analysis of the experience of consumers relationship with mobile operator is based on five aspects of satisfaction - the image, quality of the product, consumers' expectations regarding the company, quality of service and price/performance ratio (value for money). In-depth analysis of 2013 data as per the industry average shows that consumers felt a slight change in quality of operators' work over the past year.
Average weighted index of consumer satisfaction with mobile operators in Kazakhstan over the past year remained unchanged and amounted to 76.5 points. Kcell brand continues to be perceived by its clients better than others. The index of consumer satisfaction of Kcell did not change and amounted to 77.5 points, while consumers believe that this is the best brand as for services quality.
The research results show that Kazakhstan cellular subscribers gave the highest marks to Kcell and Activ, which remain to be the leaders of EPSI rating by level of satisfaction. So based on the measurements results for current year Kcell subscribers assessed their satisfaction at 77.5 points, and Activ users – at 76.5 points. "Customer satisfaction in the industry, on average, remained at the same level as last year, but over the last four years there is a slight decline. In this regard Kcell has a definite advantage in competitiveness," - says EPSI agency.
Table. 1. Consumer satisfaction index of mobile operators in Kazakhstan. Data of EPSI Rating 2013.
| | |
| --- | --- |
| Brand | Satisfaction index (EPSI) |
| Kcell | 77,5 |
| Activ | 76,5 |
| Beeline | 76,4 |
| Tele2 | 75,5 |
| "Others" group | 73,9 |
| Industry | 76,5 |
Based on EPSI research, consumer confidence in mobile operators virtually unchanged. Loyalty index remains at 77.0 points, although it is by 1.1% lower than a year before. Customers behavior, their loyalty have become even more dependent on the level of satisfaction, so the perception of customers is a key factor of the companies competitiveness. Kcell subscribers continue to demonstrate a high level of confidence: Kcell loyalty index was 77.1 points.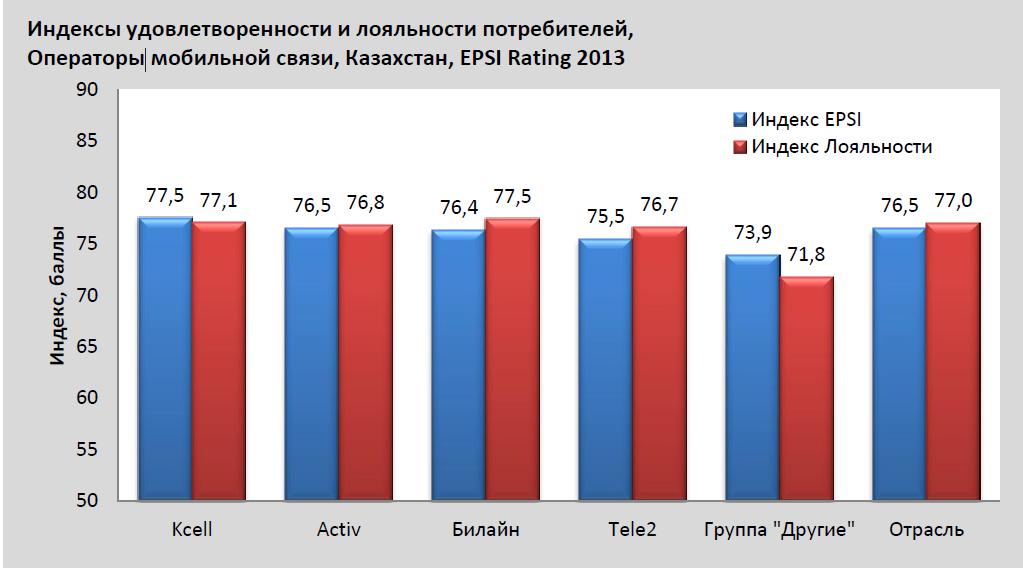 Fig. 1. EPSI Rating index for mobile operators in Kazakhstan in 2013.
"Our company takes part in the EPSI Rating for several years. This helps us to get an objective assessment of work aimed at the improvement of the quality of customer services. Given the high level of competition at the mobile market of Kazakhstan and the overall decline in customer satisfaction in our industry, it's really a remarkable achievement - to keep a high level of satisfaction and loyalty of Kcell and Activ brands for the three years. Besides, this research provides good recommendations on areas where we need to strengthen the focus for further development and improvement of our service in order to hold the position of the market leader," - says Ali Agan, CEO of "Kcell" JSC.
The research also considers the development of the profile aspects of satisfaction for corporate clients segment of mobile operators. Based on 2013 results it's obvious that corporate clients assessments virtually unchanged in comparison with the previous year. Operators are much more attentive to the needs of its corporate clients. Customer satisfaction and loyalty in this segment slightly increased by 2% and reached 77 points.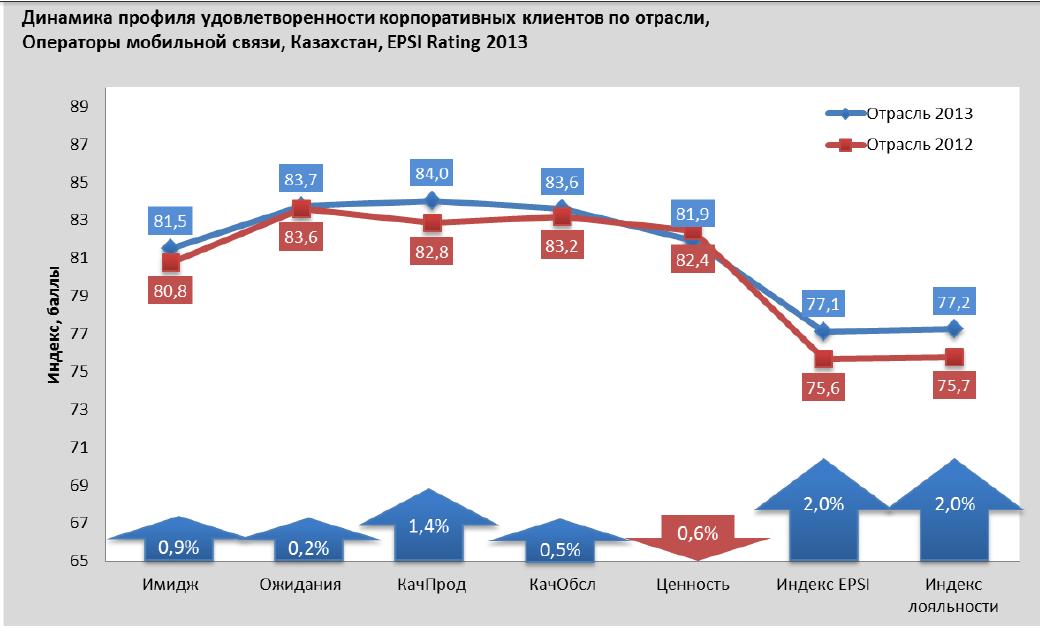 Fig. 2. Development of the profile aspects of satisfaction for corporate clients segment, Kazakhstan, EPSI Rating 2013
According to the EPSI Rating, almost ideal situation for the corporate market has appeared in order to develop the relationship with customers. Expectation level is almost entirely consistent with assessment of product quality and service quality.