Brand History
Brand "Kcell" experiences rejuvenation!
For 17 years Kcell is building up its company with success. During this period we have created a team and a strong name. The world round about us changes every day, the technologies are progressing favorably, the client's needs are growing, and we advance steadily to remain the leader.
By changing we have renovated our vision, our image and future of our brand. A new philosophy of Kcell brand is based on five key principles:
innovation,
reliability,
social responsibility,
flexibility
and aspiration for being the part of the country where we live and work.
Striving for being more accessible, transparent and close to our consumers we lie stress on our values, which remain for us immutable and lie emphasis on the striking traits of our character.
Brand conception
The renewed image of Kcell has Kazakhstani roots and holds the high level of confidence. Keeping in mind its past the Company builds a bridge to the future that makes Kcell an innovator on the Kazakhstani cellular communication market.
We call into being ideas to make a present of flexible solutions aiming at securing the needs of our users and convert them into fact.
We work with an eye to make the life easier by one touch. Being the local operator we may offer the most modern technologies, friendly service and innovation approach by building the country and contributing investments to the country we live in which.
Brand values
The key values of the renewed brand are innovation, reliability, flexibility, social responsibility and belonging to Kazakhstani roots.
Innovation: Kcell introduces technological innovations and anticipates expectations of its subscribers.
Reliability: The Company ensures its customers the high-quality and effective communication with the widest coverage.
Flexibility: Kcell always keeps in touch with its customers and therefore makes demanded decisions in time and accomplishes them through active actions.
Social responsibility: Respecting national roots and culture the Company contributes to the cultural and community development of Kazakhstan.
To be one of us: Kcell team and its customers are citizens of one country. The Company works to the benefit of the community, constantly changing ideas of Kazakhstan people about possibilities of communication and business running.
Brand image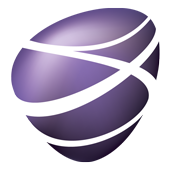 The new image became a new expression of Kcell's values. It is filled with modernity and energy of the XXI century. Its bright, innovative and unique design contains own authentic history – the history of Кcell.
Purple stone symbolizes connection with our innermost nature. The stone is a symbol of our origin. It reflects our heritage, our roots and our human values. Each of us is unique as each stone, but we all are part of one earth with which we connected our lives. Stone texture connects our hearts. Its strength is our unity. Touching the stone we draw our moral courage.
Color layout of the logo is a tribute to the bright future of Kcell. Deep and intense purple color has united in itself the best features of red and blue. It accumulates passion and power of red, wisdom and trust of blue. Showing up among other spectrum colors it manifests creative power and gives inspiration.